Main content starts here, tab to start navigating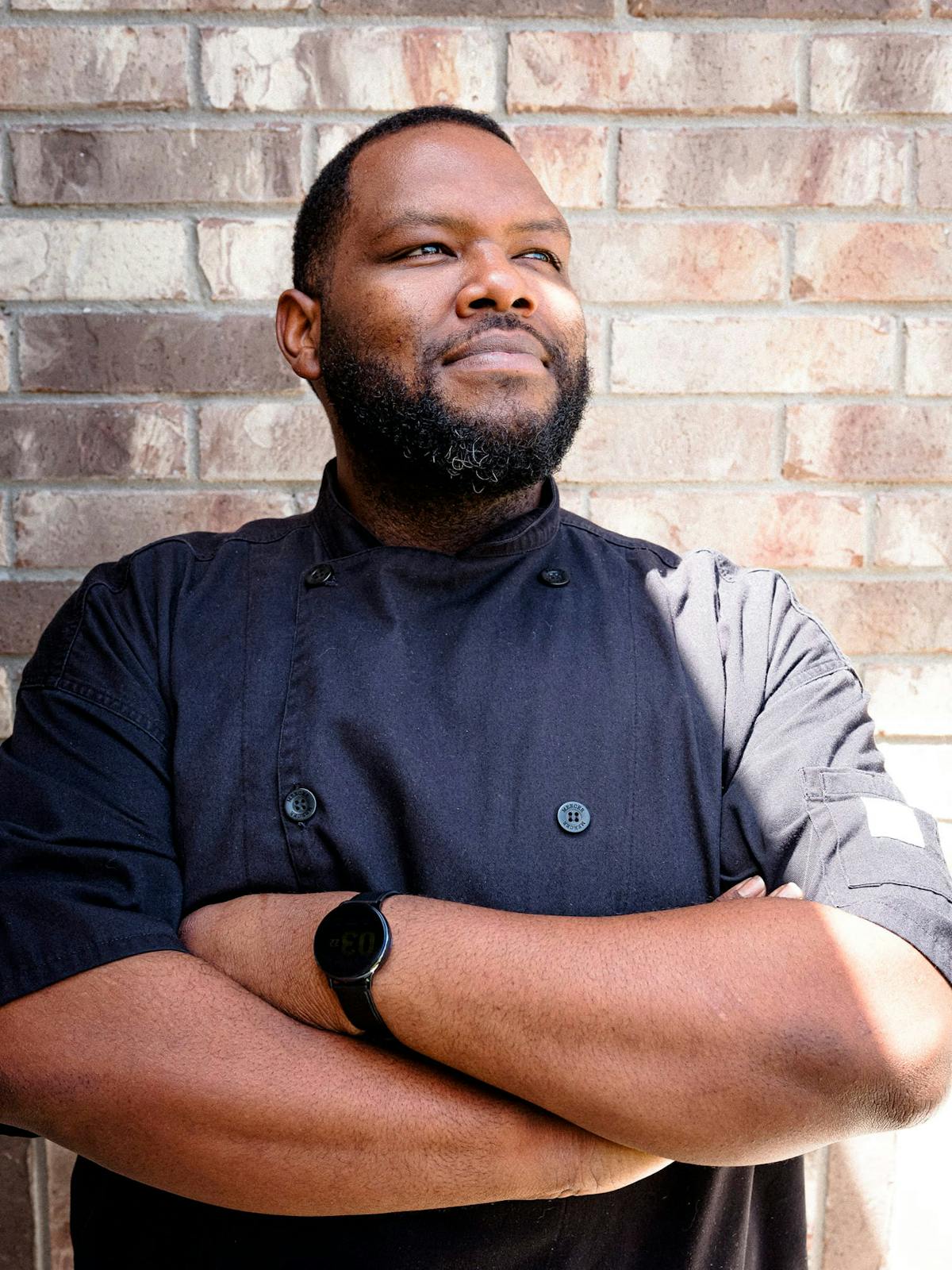 Dante Foster
For 15+ years Chef Dante Foster has been passionate about recreating the authentic, globally inspired dishes he has been exposed to during his childhood and extensive travels. Born in the Bay area, Chef Dante began his culinary journey at a young age. Inspired by his ethnically diverse family, he grew to love cuisines from Africa, Asia, South America, US, and the Caribbean.
Fueled by his culinary passions, Dante relocated to Austin, Texas and enrolled in Le Cordon Bleu. During his time there, he was educated in food and beverage management, event planning and management, food service operations, general hospitality, and food safety and preparation.
He expanded his food expertise by entering into a profession that exposed him to food and customer service on a daily basis. He has worked in every capacity of food service. With experience ranging from server, General Manager, Private Chef and Executive Chef. Most recently, he has combined all his knowledge and drive to open Trap House Caribbean and Seafood. With this new venture, he is bringing delicious locally sourced ingredients and exotic spices to Austinite palettes.